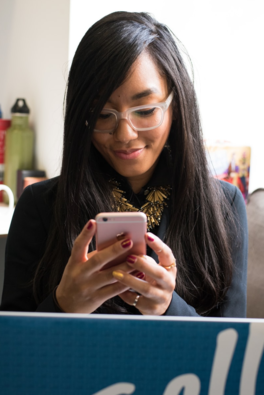 If you could close sales on autopilot without telling people to raise their hands if interested, spending all day copying and pasting the same message, answering the same questions over and over again, or remembering when to follow up, would you?
I was just like you!

Promoting online! Going heavy!

I had people raising their hands, dropping emojis, and inboxing me day in day out.

I was killing it! But I was also killing myself.

Trying to respond to each and every message.

Phone going off all times of the day.

I was tired! Sound familiar?

Yea, running a business is hard, right?

⛔ What if there was a way for you to be there without breaking your arm and neck?
⛔ Without interrupting family time to answer the same questions again?
⛔ Without stopping your vacation to send the same emails over again?
⛔ What if you could walk them through the sales process without even speaking to them?

Yes! That's the power of having a sales funnel! Automation!

Stop working harder and start freeing up time in your business!

You see this very page? It took me less than 5 minutes to make. You can do the same!

Wanna know how you can:

❇️ Get more eyes on your business
❇️ Generate more leads
❇️ Close more sales

while you:

❇️ Enjoy time with the baby
❇️ Share a spa day with the girls
❇️ Spend time actually WORKING your business instead of sending countless replies?

Using just your cell phone:

🔹 You can create sales funnels
🔹 Send automated follow up emails/texts
🔹 Direct people to your website, e-commerce site, blog, podcast, portfolio, online calendar, YouTube channel, or Facebook group

All on autopilot!

With no design skills required!
Activate your free 14-day trial and start generating leads and sales now!
We value your privacy and will never share/sell any information shared with us.
Copyright 2020. Socially Accepted, LLC. All rights reserved.